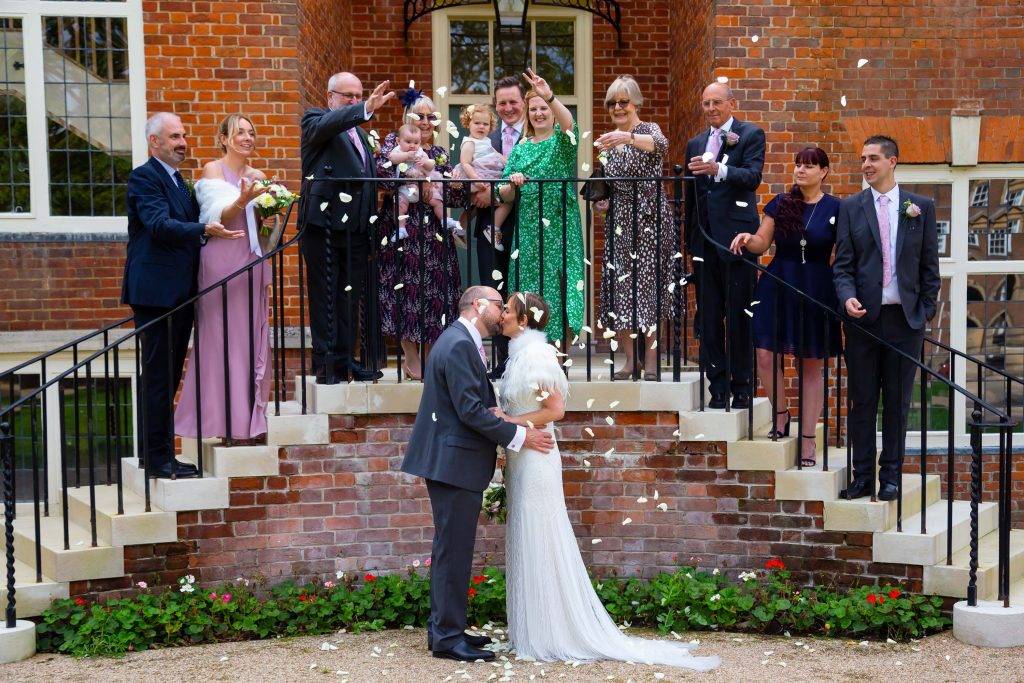 I was at a wedding last summer when a guest came up to me after the group photos and started chatting as they often do. The subject was a familiar one.
"I see you've got the groups all done. I was at a wedding last year and the photographer took an hour to do the groups and then took the bride and groom away for another hour to do some shots with them"
It reminded me of my days when I used to print in the darkroom. At my best I was confident that I could match most professional printers in terms of quality of work. The was only one problem. What used to take me a couple of hours in the dark and perhaps five or six sheets of paper would take them 5-10 minutes, one sheet of paper, and perhaps a couple of test strips. Such was their skill that they know what to do with a negative just by looking at it on a lightbox. I would have to do test print after test print. I could only work slowly toward the same goal. So in short, while I could match a professional printer in terms of end product, I could never be one myself. I just could not work efficiently enough for that to be viable.
Time spent on photography is often time spent away from loved ones
Professional photography is the same. It is not just about end product. It is about the time and resources it takes to get there. At a wedding, time is the one resource that is finitely limited. It is especially precious to the bride and groom. Time spent with a photographer is time not spent with friends or loved ones. So as a photographer you have to work quickly and produce great work. I have long thought that if you take too long creating a picture on a wedding day, it ceases to become a memory of that day. Instead when the couple look at it the will only remember how long it took to achieve it.
How I address this in my wedding photo planning
When I meet up with clients the first thing I do is make sure I know how much time they want to devote to formal photos. I learned a long time ago that every client is different. You have to balance what you offer to match their expectations and desires. Wedding photo planning should be an exercise in both guidance and listening in equal measure. Every client is different. On top of that what a client wants might change from when they book you to when the wedding day gets closer.
I never just arrive on the day and take over. Ideally I like to walk though the wedding at the venue a month or so beforehand. We agree timings and put together a plan. This way the wedding photography on the day can be stress free. My job as a professional is to make everything run as smoothly as possible. I want you have great photos and have a great day!