Analogue photography has a quality that is almost impossible to duplicate with a digital camera. If you would like to have photos that have the warmth, grain and evocative feel of film there really is no substitute. I have been working as a film photographer for over 20 years.
I have never stopped shooting film and have used it for almost all my personal work, even when it looked destined to disappear for good. It is a uniquely satisfying experience to produce images with an analogue camera and I hope the work I produce speaks for itself.
If you'd like to work with me you can book a shoot that is entirely on film or mix it with digital. I am also happy to add some film photography to my listed digital wedding or portrait packages.
How it works
Weddings – Have a film shoot as part of your wedding package . The only extra costs would be for the consumables (film processing and printing/scanning) which I would quote for beforehand.
Portraits – For portrait photography on film, I quote a package price to include the photography session, film costs and processing . Prices start at £250 plus film processing and scanning.
If you would like a quote please use the contact form or call 07552 990080. To get an accurate quote please don't be afraid to give me lots of information. It helps me to give you the best package for your needs.
Film photography lessons
I also offer hands on lessons for individuals or small groups. Anything from beginners lessons to advanced large format tuition. Cameras and film can be provided. If you are thinking of starting out as a film photographer, or are moving to a new format, I can help you. Just fill out the contact form.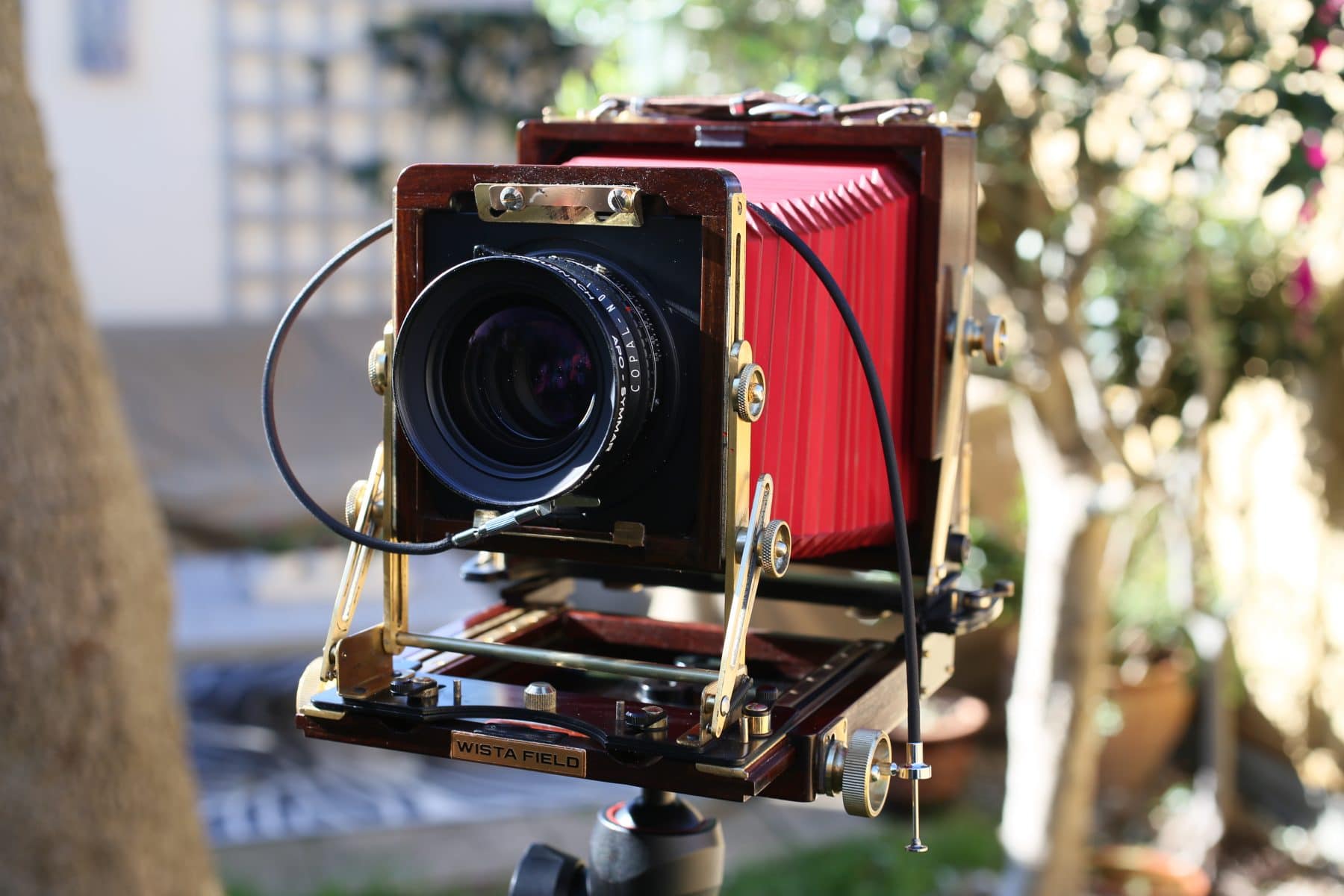 Why hire me as your film photographer?
With over two decades experience with film and working professionally as a film photographer before digital arrived I have a great depth of film knowledge. I am one of the few photographers on the south coast who still uses film regularly in his business. I know how to develop and print to a professional standard and have experience with most film brands and types. From ultrafast black and white to slow transparency film. I use a beautiful wooden field camera which adds an extra layer of interest for your guests and produces results you can't get any other way. I can either shoot in black and white or colour, depending on you rpreference.
Take a look at my latest film photography to instagram