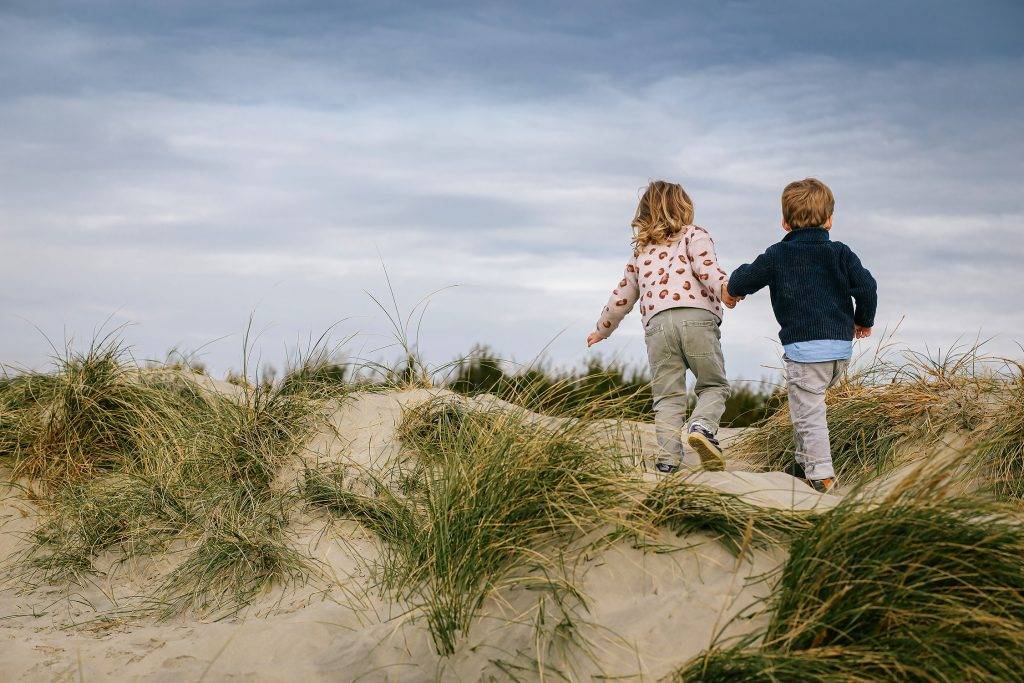 What is your photography style and approach to portrait photography?
First and foremost, I believe in capturing people as they really are. The main tools of my work are collaboration, empathy and time. My style is classic with a contemporary twist, I'm very aware that family portraits are something that people will want to keep for years, so I try to produce images that won't date quickly . Although most sessions take between 1-2 hours I don't time limit our session together. Smaller children tend to perform in their own time and trying to pressure them into working to my schedule is usually counterproductive. What I actually shoot is worked out with my sitters via email or a call beforehand, both in terms of the shot list and the overall style of the session.
What Should We Wear for a Portrait Session?
For a portrait session, it is important to dress in a way that you think best represents you. Generally, avoid wearing anything too formal or distracting. Instead, choose clothing that is comfortable, classic and timeless. Layers are always a great option as they can be adjusted to suit the setting and the weather. Colours should be chosen carefully, as they can affect the overall look of the photograph, make sure that if you want to be photographed as a group your clothes compliment each other but don't match too closely . Try to avoid busy patterns and opt for solid colours that flatter your skin tone.
Do you use a studio?
I prefer to work outdoors, I've have found that most people are happier in a natural environment or their own home and this produces the best results. I have a fully equipped portable studio with multiple lights and backdrops, so I can produce studio style shots at you own home if you'd like me to all I require is 10 foot square area to work in.
How many photos do you shoot in my portrait session?
This really depends on the type of session you book, but for a typical family shoot with a couple of small children I would expect to shoot 200-300 images and edit that down to about 40 for selection.
How long will my portrait sitting last?
I don't put a fixed time on how long a portrait sitting lasts. I normally allocate between 1 or 2 hours but I always factor in a bit of extra time to allow for toddler temper tantrums or waiting for good light.
Can you Reschedule Shoots?
I realise that kids, in particular, are likely to become ill at the last second. If your child isn't feeling up to it, I am pleased to move the appointment. If the weather isn't looking favourable – rain or strong winds – then I'm glad to postpone.
Do you recommend locations for my portrait session?
I am happy to recommend suitable locations for your photoshoot. If you are looking to book in the summer bear in mind that many of the more popular beaches can get very busy, but there are lots of great alternative beaches.
How Long Does It Take for Me to Get My Pictures?
Turn around from shoot to gallery is usually one week and it takes one week for print orders to be processed and delivered. If you have particular requirements for a job to be turned around to a deadline please let me know in advance.