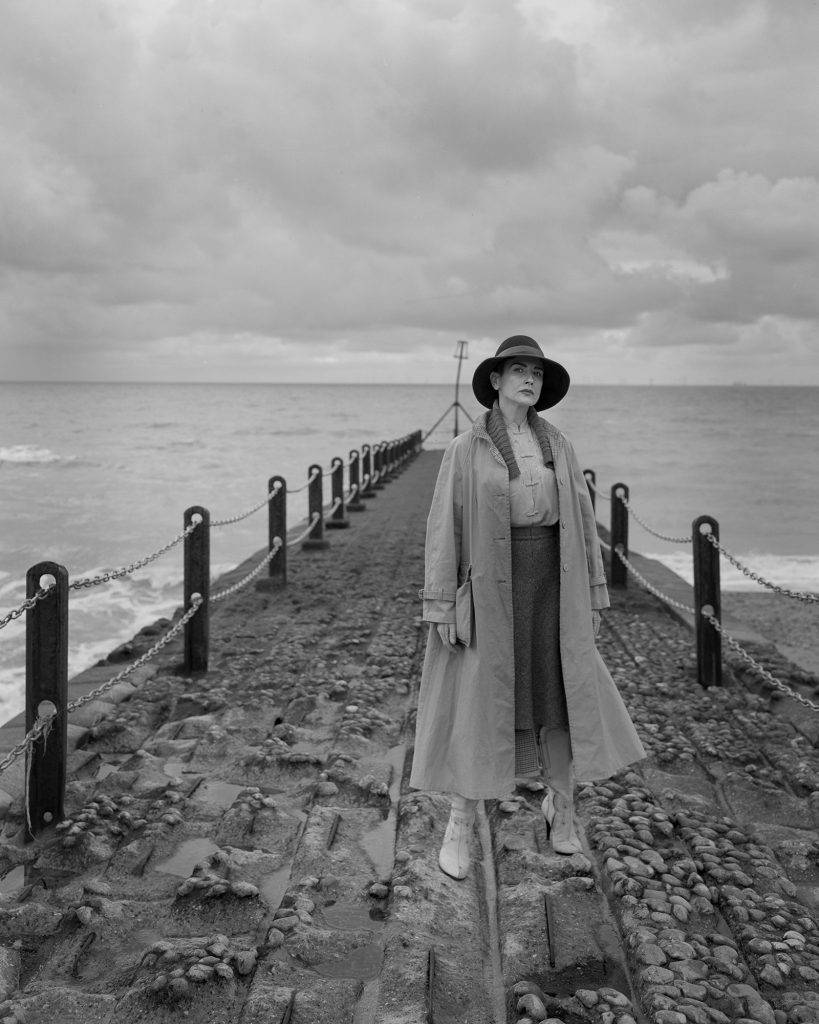 When I woke up on the morning of Gemiliana's shoot the omens were not good. The cloud was very heavy and it was raining. We had also postponed the shoot once and I didn't want to cancel again. So I looked at the weather forecast, prayed to the sun gods and decided to chance it. By the time I had got to Gemiliana the weather had started to clear and we could tentatively get set up and wait for the rain to stop. We parked on the fron and looked for some likely locations for portrait photography on the front. There was a bit of wind, enough to move clothing but not to shake the camera.
Wind is something I am very wary of when shooting with my large format camera. The bellows can easily catch the wind and shake the camera significantly. So of all weather conditions it is the one that can ruin a shoot most easily. Just to be sure I always use my body to shield the camera.
Technical Notes
Recently, I have started to shoot more portrait photography with a moderately wide lens. It gives my portraits more dynamism and adds context to the image. I have a Fujinon 125mm F5.6NW, which is compact, very sharp and equates to around 40mm on a full frame DSLR, and is ideal for creating a subtle wide angle effect.
I set the camera to 1/125 f11 to make sure I froze the movement in Gemiliana's jacket. The camera was loaded with Tmax400 film for it's unbeatable combination of speed and fine grain.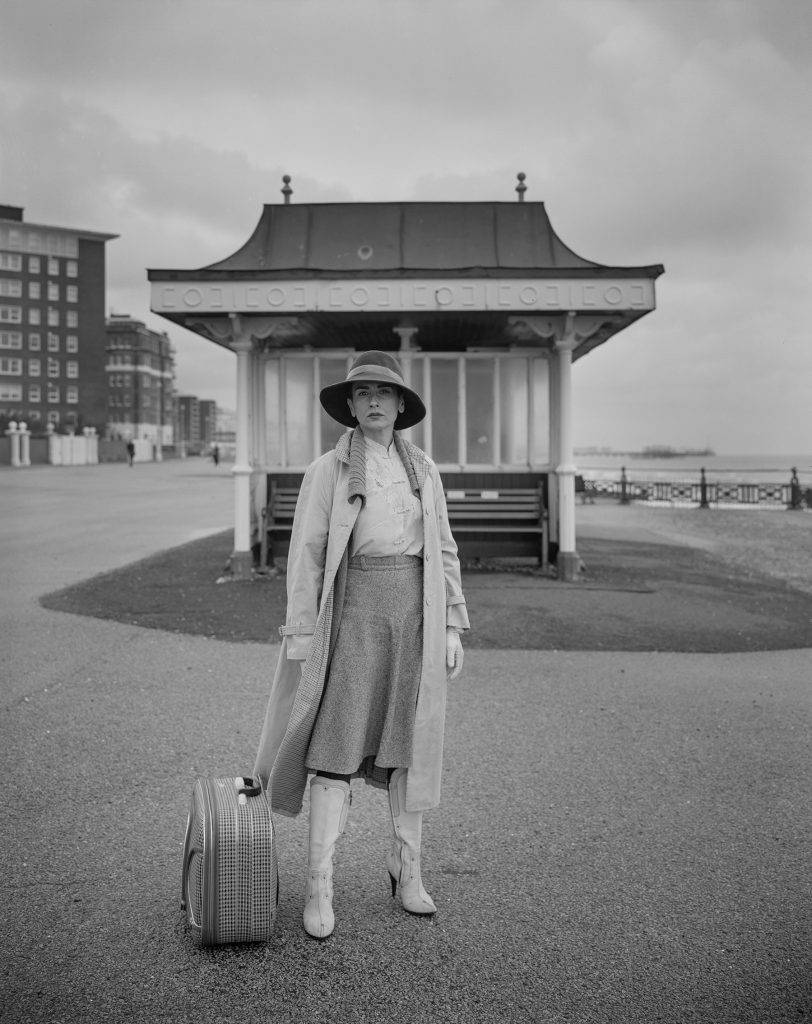 I only shot six frames in total. Luckily, I got what I wanted pretty quickly and it was cold. It was one of those situations where persistence wouldn't have got a better shot. I checked the metering with my DSLR as a kind of polaroid and I was happy that there would not be any issues.
I developed the film in Xtol as soon as I got home. So I managed to turn the job around by the next morning. Who says film is slow?
Toby