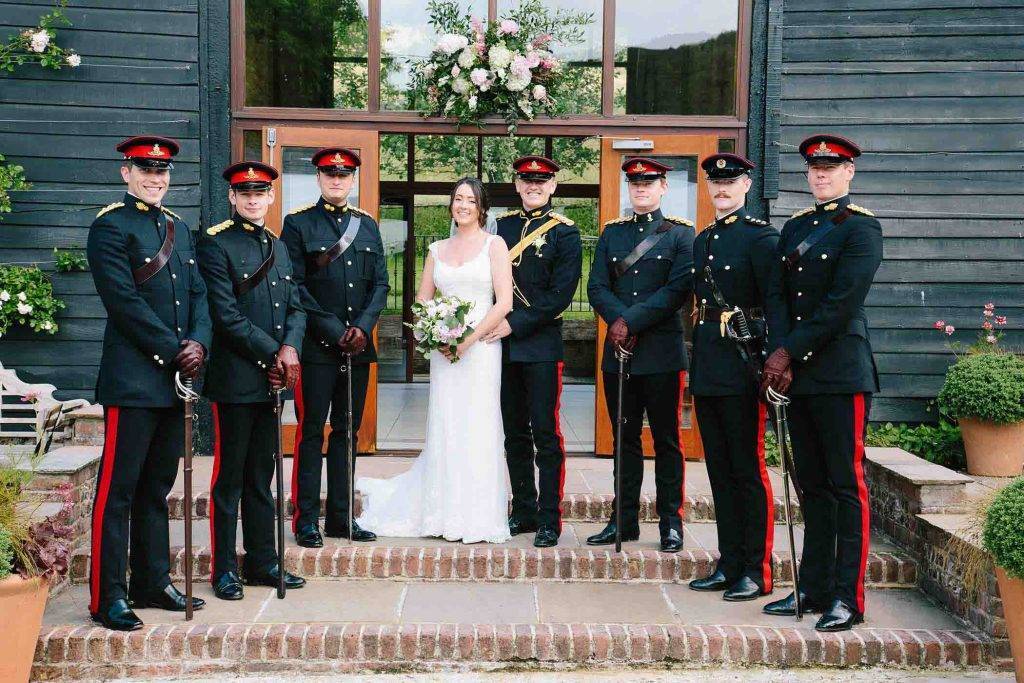 It goes without saying that a wedding photographer should be a technically competent picture taker. When it comes to dealing with people there are many other skills you need to produce great work and have your clients enjoy the experience.
Calmness under pressure
The are lots of moments during a wedding when the couple or the guests can get nervous. We photographers can often find ourselves under pressure too. Group photos could be running slower than we might like or the light might be challenging. One of the more important skills you can have is to keep calm under pressure, and by extension, to reassure your clients if needed.
Always try and be the calmest person in the room.
Experienced wedding photographers have attended hundreds of weddings so should be more immune than most to wedding nerves, but there is always something new to deal with! With experience comes the ability to deal with those tricky situations calmly, and to work out what to do.
Assertiveness [in moderation])
There is very much a trend for modern wedding photographers to stress how well you can blend into the background. While the ability to be discrete is a valuable one, there are times during a wedding where you need to take control. You must, when needed, provide the drive to keep the wedding moving forward. Group photos are the most important example of this. If a photographer isn't organised and moving things along, guests get bored and before long stop listening all together. The stream of shots slows to a trickle and the whole thing takes far too long.
It is important to communicate clearly. You must not to be afraid to speak up if that is what is needed, and to let everyone know in the nicest possible way who is boss.
The most precious thing a couple has on their wedding day is time. It's really important not to waste it by taking too long over something because you are afraid of telling people what to do .
At the same time, there are times where a low profile is what's required. The trick is not to be assertive or stealthy all the time but to know when to .take control and when to let things happen by themselves.
Stamina
Weddings are hard work. Most days a photographer will be working for 10 hours or more often with some considerable travelling as well. I have used my smartwatch to count my steps at a wedding and I average between 6-8 miles over the day. There is a large amount of equipment to carry around, and you spend extended amounts of time on your feet. It is important to be fit, to take breaks where you can and to have a supply of food and water handy if you need it. Especially in warm weather.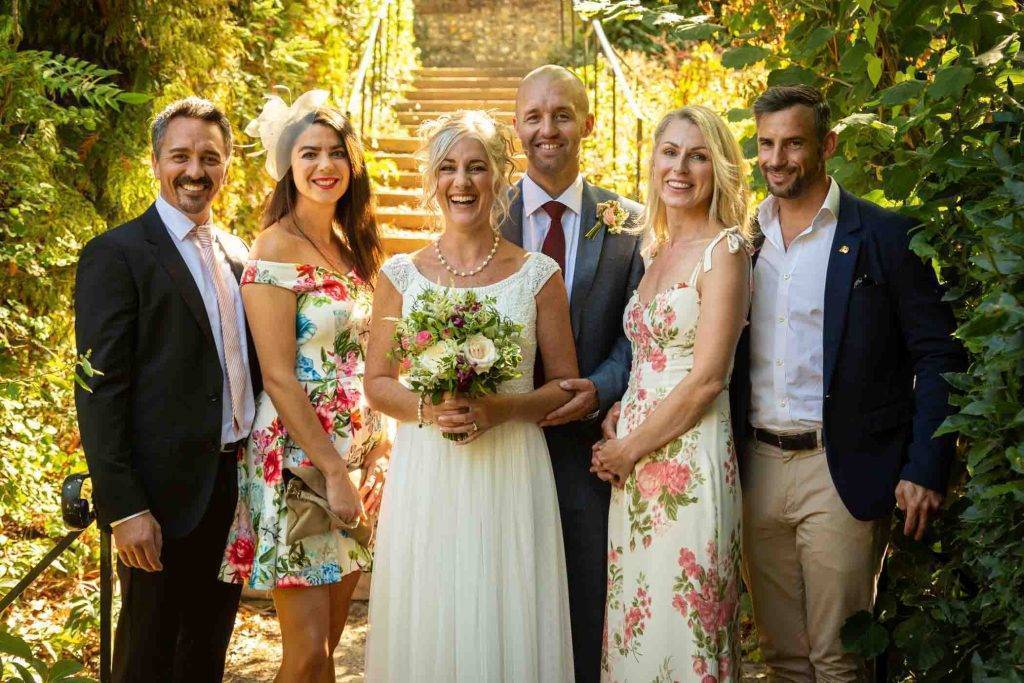 A Sense of Humour
Working as a photographer means you have to able to work with people from 8 to 80 and from many different backgrounds and be able to get on with them. Having a sense of humour and a bit of professional patter really helps break the ice, makes you more approachable and makes the day more fun for everybody. Luckily, you can usually recycle the same jokes at every wedding!
Patience
It is very rare for a wedding to run to time. Almost every wedding I have attended was running at least 30 mins late by the time the first dance started. Some have, through no fault of the bride and groom's, ran two hours late. In this situation it's important for you to be stoical and just accept that you are going to have to stay longer. There is very little benefit in getting annoyed.
Professionalism and Risk Assessment
Some photographers to do anything to get 'the shot'. From shooting on railway tracks to working in water without proper safeguards, there are always some who will push safety limits. Luckily very few situations in wedding photography could be categorized as dangerous. However, that isn't to say that a wedding photographer shouldn't work within boundaries and always prioritise safety. I once saw a lovely photo shot on a jetty which was taken at a venue I was due to shoot. When I checked it out on the day, it was on private land and every other board was rotten. I couldn't believe how irresponsible that was, it is just not worth risking safety no matter how nice a picture might be.
There are also more minor safety concerns. Something as simple as a twisted ankle could ruin a bride's wedding day, so it's really important to put safety before everything else.
Conclusion
There is a lot more to being a professional wedding photographer that taking nice pictures. Interpersonal skills, organsation and that all important memory bank that only comes with experience are vital. A wedding photographer needs a combination of skills to be good at their job. That gives you the perfect record of your wedding day.
Toby
Wedding Photographer in Chichester, West Sussex