It goes without saying that a wedding photographer should be a technically competent picture-taker. When it comes to dealing with people there are many other skills a photographer needs to ensure he produces great work and his clients enjoy that process.
Calmness under pressure
The are lots of moments during a wedding when the couple or the guests can get nervous. We photographers can often find ourselves under pressure too. Group photos could be running slower than we might like or the light might be challenging. One of the more important skills a photographer can have is to keep calm under pressure, and by extension, to reassure your clients if needed. Experienced wedding photographers have attended hundreds of weddings so should have seen most things before. With experience comes the ability to deal with those tricky situations calmly, and to know what to do. 
Assertiveness (in moderation)
There is very much a trend in modern weddding photography to stress how well a wedding photographer can blend into the background. While the ability to be discrete is a valuable one, there are times during a wedding where the photographer needs to take control. He or she must on occasion provide the impetus to keep the wedding moving forward. Group photos are a classic example of this. If a photographer isn't organised, professional and assertive, people can wander off or get bored. The stream of shots slows to a trickle and the whole thing takes far too long.
It is important to communicate clearly. The photographer must not to be afraid to shout or speak up if that is what is needed, and to let everyone know in the nicest possible way who is boss. At the same time, there are times where a low profile is what's required. The trick is not to be assertive all the time but to know when to take control and when to let things happen by themselves.
Stamina
Weddings are hard work. Most days a photographer will be working for 10 hours or more with often some considerable travelling as well. There is a large amount of equipment to carry around, and you spend extended amounts of time on your feet. It is important to be fit, to take breaks where necessary and to have a supply of food and water handy if you need it.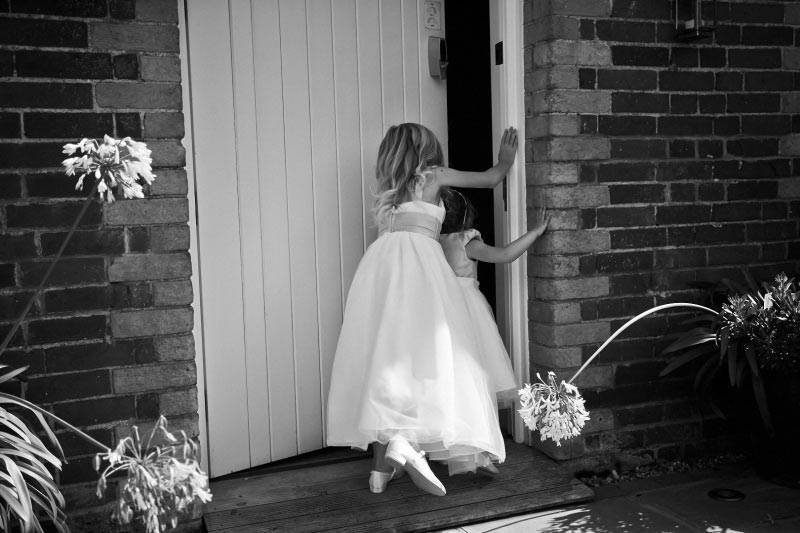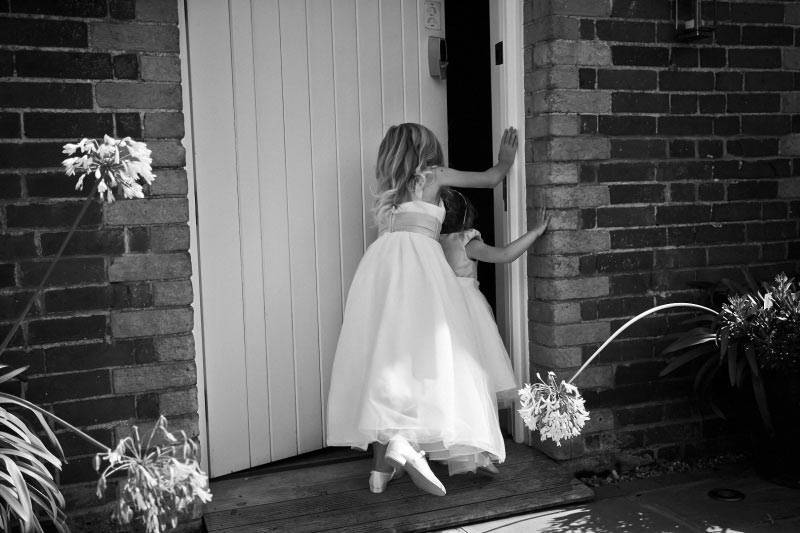 Creativity
Kind of goes without saying, but creativity is an integral part of the business. Creativity isn't some off the cuff piece of magical inspiration. Good photographers are always looking around for fresh ideas. It doesn't have to be weddings, but the most creative wedding photographers will have an intellectual curiosity. They explore other people's photography and test and perfect ideas in their own time. The quest for inspiration is a never ending one.
Patience
It is very rare for a wedding to run to time. Almost every wedding I have attendened was running at least 30 mins late by the time the first dance started. Some have, through no fault of the bride and groom's, ran two hours late. In this situation it's important for the photographer to be stoical and just accept that he's going to have to stay longer.
Professional Boundaries
It has become fashionable for photographers to do anything to get 'the shot'. From shooting on railway tracks to working in water without proper safeguards, there are always some who will push safety limits. Very few situations in wedding photography could be categorized as dangerous. However, that isn't to say that a wedding photographer shouldn't work within boundaries. Perhaps the most obvious of these is time, it isn't enough to be able to be a able to make beautiful work, you have to do it within the time limits set by the wedding schedule. A photographer must respect the time of the couple on one of the most important days of their lives. There are also more minor saftey concerns. Something as simple as a twisted ankle could ruin your wedding day, so it's really important to put safety before creativity.
Conclusion
There is a lot more to being a professional wedding photographer that taking nice pictures. Interpersonal skills, organsation and that all important memory bank that only comes with experience are vital. A wedding photographer needs a combination of skills to be good at their job. That gives you the perfect record of your wedding day.
Toby
Wedding Photographer in Chichester, West Sussex
Family Photographer Chichester and Bognor Regis