Sean and Amy got married at Brighton Bandstand which is a great summer venue for weddings. I got there in plenty of time, I have a morbid fear of the traffic and parking in Brighton and can't really feel confident about being at a weddding on time unless my car is safely parked up with plenty of time to spare.  They had a beautiful late summers day for their ceremony. The wedding ceremony was performed by the registrars from Brighton town hall, and were up to their usual high standards they were friendly and  relaxed and really made the day feel special. Sean and Amy wanted quite informal photographs at the ceremony along with the normal family groups and with a bit of judicious photoshopping I was able to create a bit of clear beach for photo if the two of them in front of Brighton's iconic but decaying West Pier.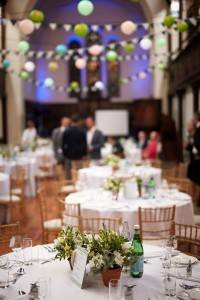 After group shots were finished the wedding party moved on to the reception at Fabrica Art Gallery where I set up a photo-booth for the wedding guests to pose with some wild and wacky props. I split my time between the booth and taking candid portraits of the guests as well as the speeches, details of the cake and the general decor, so needless to say I was kept very busy. I was very pleased by the images and enjoyed setting up and shooting the photo booth. It is not something I normally do at a wedding but it's nice to shake things up once in a while.
It always great to shoot Wedding Photography in Brighton. The town has it's own unique atmosphere, and is very different from anywhere else on the south coast. This is something that I think spills over into events there, it almost feels that I am at a destination wedding even though it is one hour from my house.
Toby
I am a full time Wedding Photographer in Brighton and West Sussex. You can see more of my work on my Portfolio Page and prices in my Wedding Packages and Investment section.