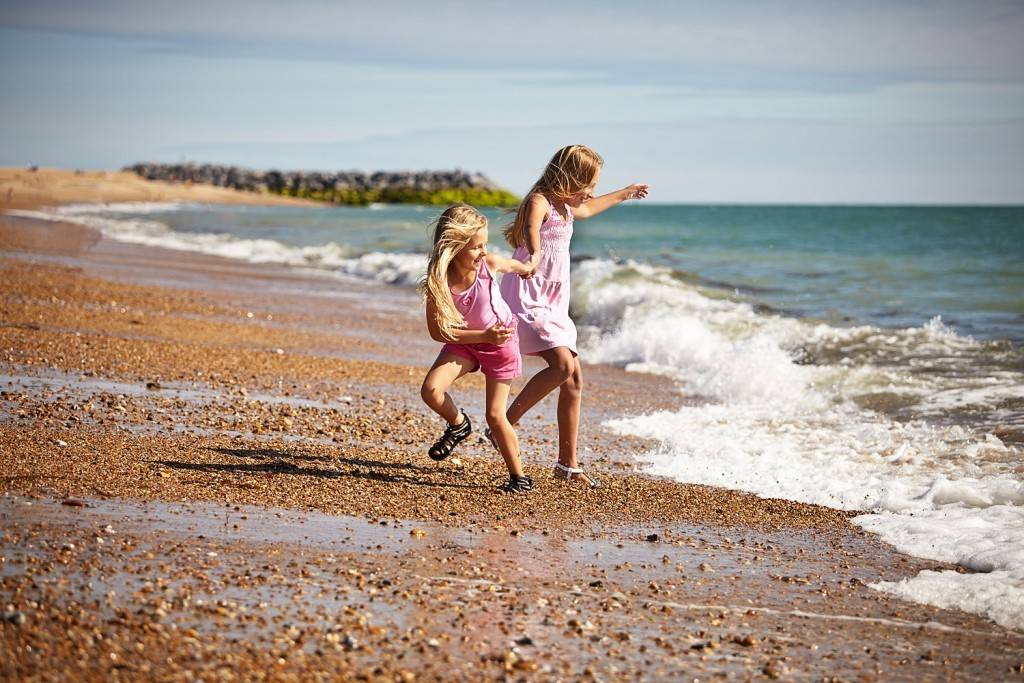 Portrait Photography is a team effort. You might have searched long and hard for a portrait photographer, and might love his work, but there are still things you can do as a client that will make sure your photographs as good as they possibly can be. These simple portrait photography tips will help you get the most out of your photographer. When I take a booking from clients, I like to go through this simple check list with them that ensures they arrive looking great, feeling fresh and are ready to shoot!
Scheduling the Portrait Session.
One of the most critical things to ensuring a portrait session runs smoothly is making sure it is scheduled at a time where your children are well rested and fed and if we're shooting outdoors, that the light is good. The best light for photographs is in the morning or afternoon, generally it is best to avoid the harsh light in the middle of the day. For small children morning is usually better. If you want to shoot outdoors I normally confirm everything a few days before, if the weather is not looking good I try to reschedule a date within two weeks of the original one. In cases of illness, it's usually best to reschedule too unless it is a family get together that can't easily be repeated.
How to Dress
I don't like to have too many firm rules about how to dress for a portrait sitting, but these are some guidelines that can help. It's a good idea to wear solid colours and to make sure everyone co-ordinates but doesn't match too closely, if it is overdone it can look a bit false, like a cross between a catalogue and a religious cult!
Avoid patterned clothes like narrowly striped shirts or herringbone patterns as they can cause funny optical effects at certain print sizes. Logos have a tendency to date quickly so it's wise to be cautious with them. If you are buying new outfits for your children check that they are comfortable in them beforehand, and that shoes don't rub. This is particularly important with small children who won't able to soldier through a shoot, they'll be unhappy and they'll let everyone know in no uncertain terms!
If possible keep some changes of clothes handy just in case, and remember to dress for the weather, don't wear clothes that will make you sweat in the summer, or freeze half to death in the winter. Make sure that if you shooting in cooler weather you have enough clothes to keep warm while setting up or between shots. It can often be cooler than you think in exposed areas, and if you're just waiting for the light to change or moving to a new location, the cold can quickly catch up with you.
Remember – if it looks a bit creased in the mirror, it will look very creased in a photograph, make sure your clothes are well ironed and sit well on your frame.
Grooming and Make up
If you want to get your hair cut for the shoot, it's best to do it a week before the shoot date, the same for any beauty treatments liable to leave you looking blotchy. Natural make up is best, remember that photography tends to enhance colour and contrast so heavy make up is best avoided and spray tans need time to fade a little. Small blemishes, cuts or spots are easily removed in photoshop, so if a pimple appears on the morning of the shoot don't panic! As a portrait photographer I prefer the more natural look. Family portraits could well be up on your wall for many years to come so it is best to be slightly conservative in how they are styled.
Drinks and Snacks
It's a good idea to have a supply of drinks and snacks for younger children, it keeps them happy and can be used as bribes if need be! Remember not to bring anything too messy that could bring the session a sudden halt.
Have Fun!
If small children are involved make sure you tell them how much fun you're going to have and what a treat it will be. Children pick up on things quickly and if you issue dire warnings about bad behaviour or offer them bribes for being good beforehand, they will think of a photo shoot the same way they think of a trip to the dentist. Emphasise that the shoot will a fun experience, that they can play and run around, and that there is no pressure to pose and stay stock still. I try not to shoot children's portraits under time pressure, so there is plenty of time for young ones to warm up during a portrait session. I've shot enough portraits to know not to panic if I don't get a great shot straight away, sometimes everyone has to work your their way into the shoot. It's important that children don't feel pressured into performing, as it can really knock their confidence and makes them uncomfortable. Better to just be patient. The great shots will come with time.
Follow these simple tips and you will get photos that you'll really love and your family will enjoy the experience too!
I have a dedicated portrait photography site with lots of great examples of portrait photography I've shot around Chichester and West Sussex.