Wedding Photographer in Chichester, West Sussex and Hampshire.
Let me tell your Wedding Story.
Wedding photography is a big responsibility. Your wedding day is one of the most important days of your life, no matter the size or budget. I have over 10 years experience in wedding photography and have shot hundreds of weddings in that time. Everything from small civil ceremonies to weddings in cathedrals with hundreds of guests. From blazing sunshine to the middle of winter – I know how to get the best from any couple or any occasion.
I approach each wedding with excitement and a desire to make your wedding the best I have ever shot. Despite shooting weddings for a decade, I still get butterflies on the big day of because I want it to be perfect, just like you do.
The less you notice me, the better the pictures will be.
By that I mean that I won't take over your day. Furthermore, I work within limits that we agree to beforehand. I work efficiently, in the background, organising people for group photographs when needed or requested. Your wedding day should be about you, not about your wedding photographer. I work to agreed timing slots, and stick to them. Most couples do not want to spend two hours on posed photos in the middle of their wedding day! I like to meet couples and do most of the wedding photography planning beforehand. It is my job as a wedding photographer to make your day more enjoyable. I solve any problems myself wherever I can and make sure your day is stress-free. I always make sure you will be absolutely comfortable with how I will work on the day.
Are you a newly engaged couple looking to book me for your wedding?
First go to my featured weddings page to see examples of weddings I have shot recently. Each gallery contains a substantial set of images from REAL weddings. I don't post the best one or two from lots of weddings or show images set up another time or at a workshop. You can browse galleries that show exactly what you can expect from my services on your wedding day.
I believe in being straightforward with my clients. I am happy to supply all the information you need to make sure you have the right photographer for you wedding. To this end, My wedding packages and prices are all listed on the site. If you don't see a package that suits you, please just contact me with your requirements.
If you need any hints and tips my wedding photographer blog contains lots of great advice as well as the latest examples of my work from all my various commissions.
Chichester wedding photographer covering all locations within 50 miles of PO19 at no extra charge. I shoot regularly in Sussex, Surrey, Kent and Hampshire. I am happy to go further afield if you need me to. If you would like me to photograph your destination wedding get in touch with the details and I will create a bespoke quote.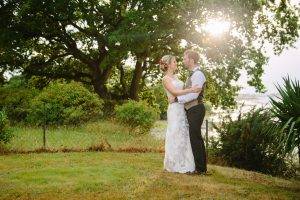 If you would like to see what I am shooting day to day follow me on instagram
Like my Facebook Page to keep up to date on promotions and special offers.
I studied photography at the Cardiff School of Journalism, receiving a postgraduate qualification in Photojournalism. My studies were completed in the mid nineties and I have been working as a photographer since then.
My journey started as an independent photojournalist, creating portrait series in places as diverse as Israel and Cuba, and I specialised in portrature for the first ten years of my career. I branched out into weddings in 2006 when I moved down to Chichester. I still shoot personal projects, a few of which you can see in my blog.